BIMserver.center Sync is a desktop application that ensures the files of projects developed in BIMserver.center are up-to-date
Available version: 1.11.5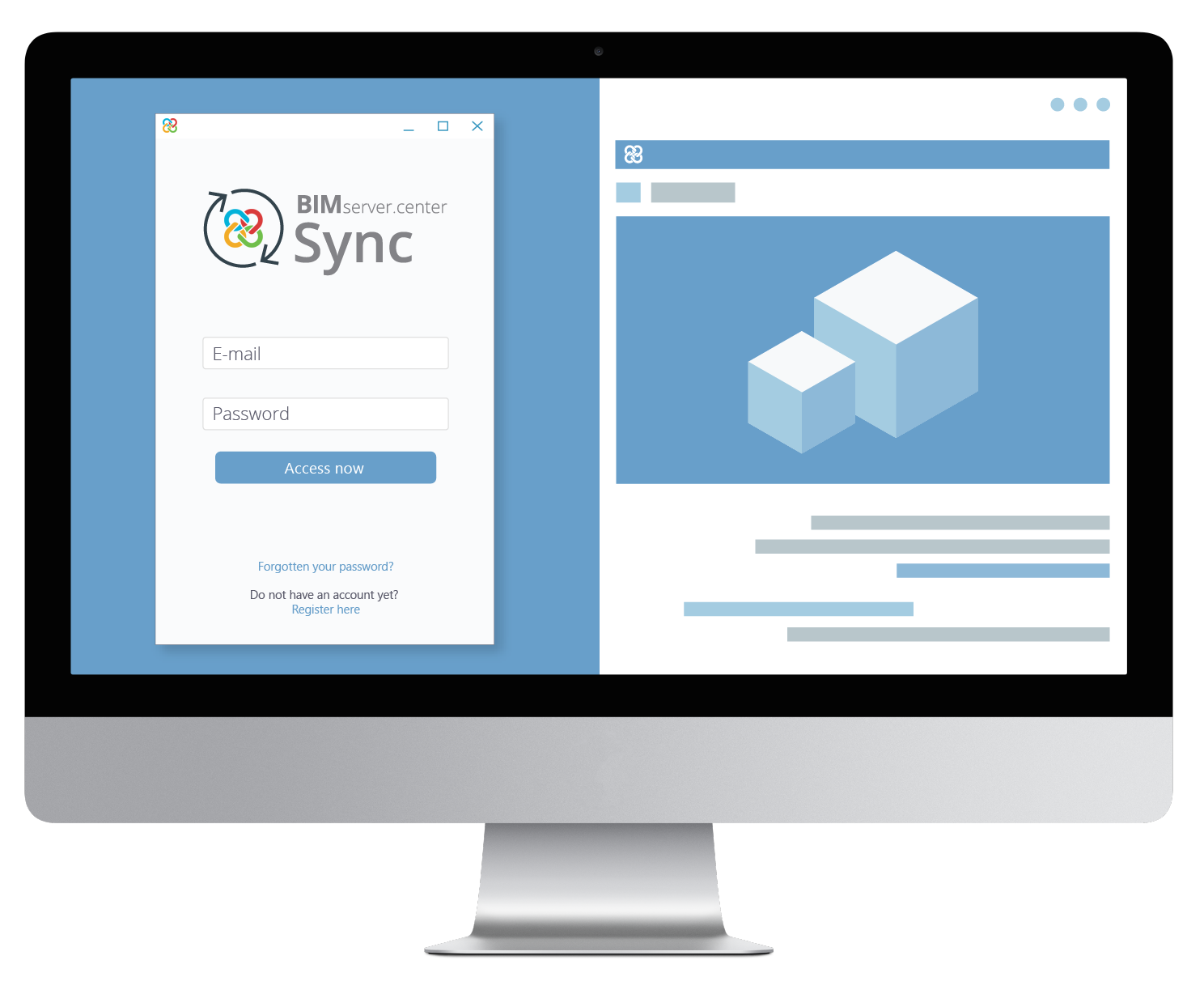 Keep your projects up-to-date.
With the BIMserver.center synchroniser, all the information included in the projects that are being developed on the platform can be kept up-to-date.
Furthermore, you can check the status of your projects and choose those which are to be synchronised.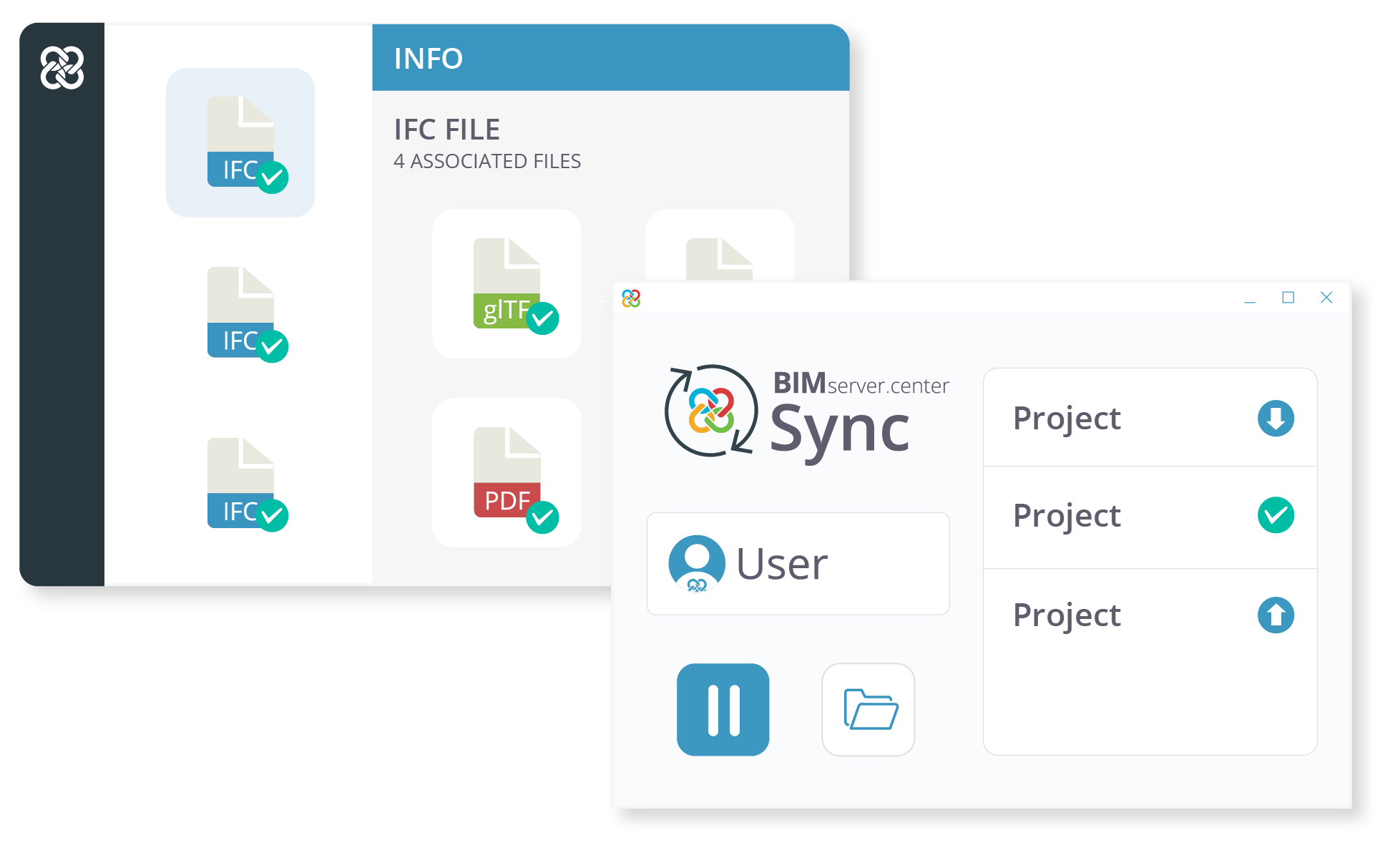 Automatic and direct connection
The BIMserver.center synchroniser manages all the information that is generated from applications integrated in the Open BIM workflow and keeps it up-to-date.
This link aids in the transfer of information of the project amongst the users, since they do not have to continuously manage all the project data; it is the specialised applications that do so automatically by selecting and recovering the required information in each case.